ShockWatch Label Selection Guide
Using This Selection Guide:

This selection guide and sensor activation table should always be used as a starting point (rule of thumb). Packaging design and construction may affect the correlation between drop height and Shockwatch activation.  You may want to speak with a representative before placing an order.

Two things you need to know to select a Shockwatch sensitivity:
Cubic feet of shipment (height x width x depth)
Weight of shipment.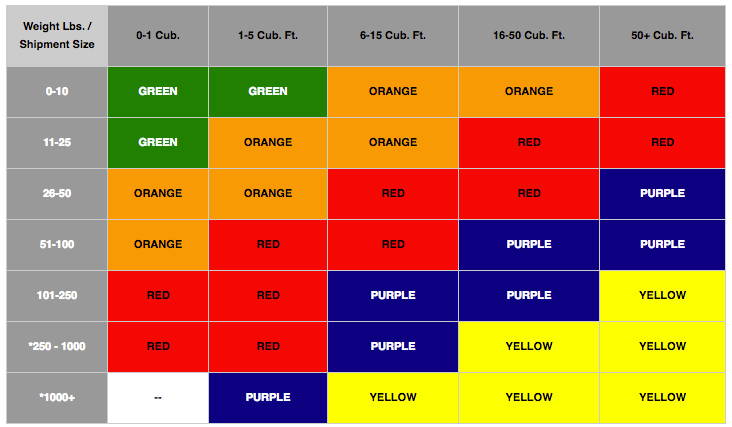 Cubic feet = height x width x depth


*For shipments in excess of 300 pounds, you may want to consider the MAG 2000, a resettable unit that also measures direction of impact.